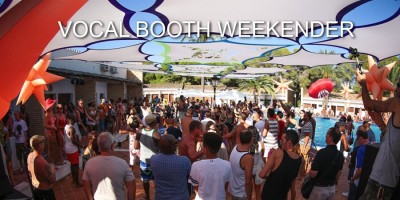 We will be streaming live from the event at the following times:
Thursday 11th Sept
Vocal Booth Radio Show with Andy Ward – 20:00 until 23:00 (UK Time). Tune in via Pressure Radio.
Friday 12th Sept
Live poolside sets.
Saturday 13th Sept until Tue 16th Sept
Pressure Cooker Broadcasts. 11:00 – 19:00 (UK Time)
Pressure Cooker Lineup * Some changes are likely
Join the Pressure Cooker Live in the chat room
We may also broadcast the night time action from inside the Pressure Cooker, depending on how naughty everyone is being !